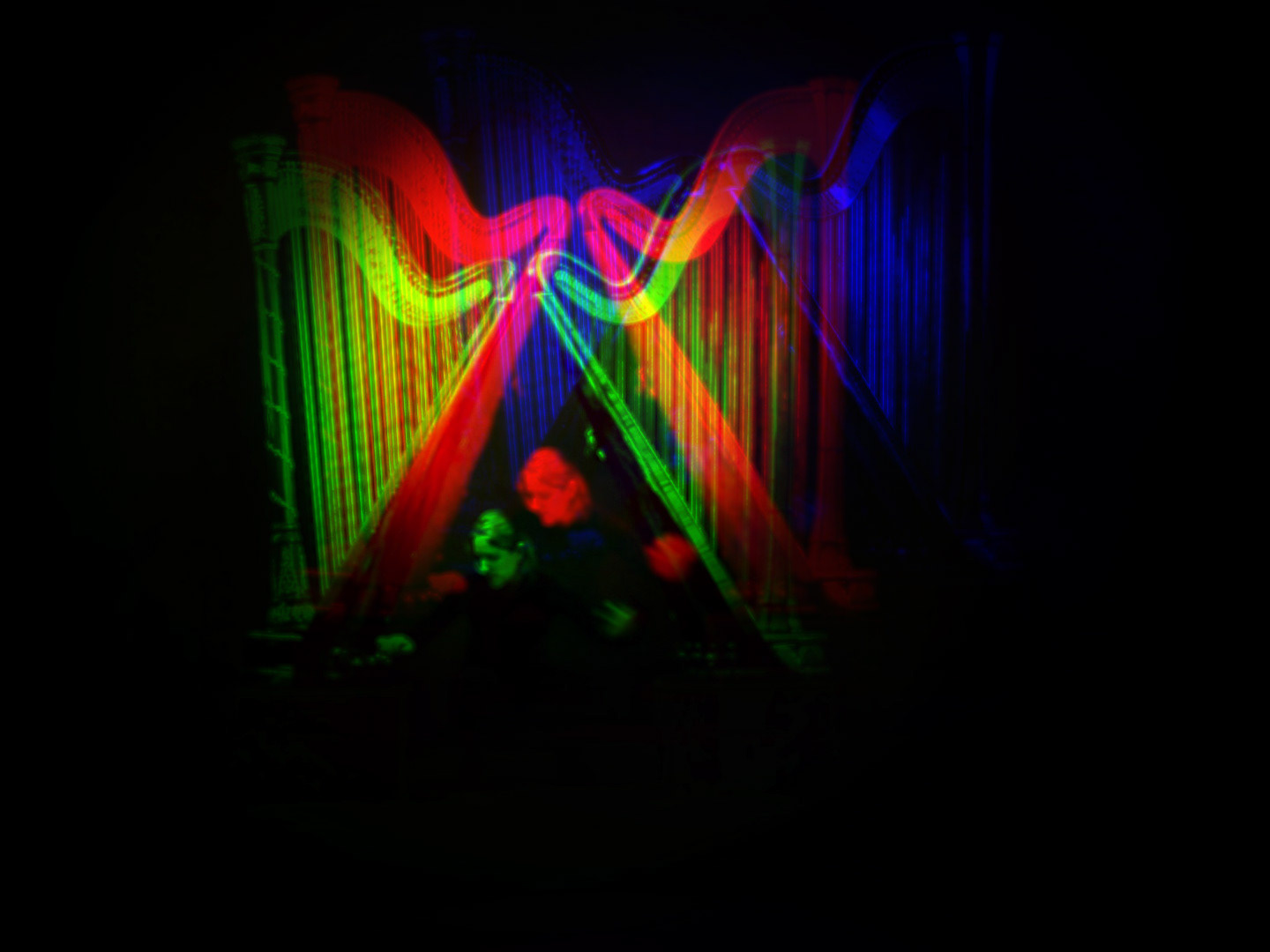 Harp by Miriam Overlach
Composition by Thomas Myrmel
Video by Anne Gentenaar
Meeting Miriam Overlach and Thomas Myrmel through Radio Kootwijk Live back in the day, it was a pleasure to create a new project with them. A very special piece composed by Thomas to be played on two harps at the same time. I recorded this performance deput at Spendor, June 8th 2014. Then collaborated with Thomas & Miriam about what the composition for the video should look like. It was a very special way of working, enabling me to get super close to what the composer & performer had in mind. Also shining my own light on things ;)
Initially it was supposed to be a peep-box since we were so enthusiastic about them during another project for the English Bookshop and would love to take this concept further. Still plan to do so in the future. For now it premiered as a video installation in a small hallway of Rasa, Utrecht, during the Gaudeamus festival 2014. We found that this space qualified very well as a peep-box, only more people could watch at the same time.